Yoga Therapy in Miami
 Therapy Sessions for Children and Families in Miami, Florida
How Does Yoga Therapy Work?
Our Schedule and Yoga Therapy Class Types
Join a Yoga Therapy Session
Learn More About Yoga Therapy For Children
Yoga Therapy Miami 
Welcome to Always Keep Progressing's Yoga Therapy Sessions for Children and Families in Miami, Florida
At Always Keep Progressing, we believe in holistic approaches to support children facing speech, language, social, and developmental challenges. We are thrilled to introduce our new offering: Yoga Therapy Sessions.
These sessions are thoughtfully designed to nurture not just the physical but also the emotional and social well-being of children on their journey to progress.
How does Yoga Therapy Work?
Yoga therapy provides a unique and effective way to address a variety of developmental challenges in children. Through a combination of gentle movements, breathing exercises, and mindfulness techniques, yoga fosters a sense of balance, focus, and emotional regulation.
Our specialized yoga therapy sessions are designed to help:
Enhance Speech and Language Skills: Incorporating breath control and vocalization exercises in a supportive environment can positively impact speech and language development.
Improve Social Interaction: Group yoga sessions promote a sense of community and shared experience, fostering social connections among children.
Boost Motor Coordination: The gentle physical activities in yoga help enhance gross and fine motor skills, contributing to overall physical development.
Cultivate Mindfulness and Emotional Well-being: Yoga teaches children to connect with their breath, fostering emotional regulation and resilience.
Meet Alesya
Alesya Negodina has been teaching kids yoga since 2017. Additionally, she has been sharing self-awareness practices in Montessori schools and SOS Children's Villages, homes for orphaned children.
She holds certifications in kids and adults yoga, health/life coaching, and trauma-informed outreach.
Yoga Therapy Sessions
Thursdays
12:00 – 12:45 | 45 Minutes Special Needs Yoga
13:00 -14:00 | 60 minutes Mommy and Toddler
Fridays
13:30 – 15:15 | 45 minutes Mommy and Baby
14:30-15:30 | 60 minutes Neurotypical Class
Special Needs Yoga
A 45-minute sessions suitable for children under 5 years old, parents required, 6 max spots.
Mummy and Toddler
A 60-minutes session for children 2 -6 years of age. moms required, 7 max spots)
Mommy and Baby
A 45-minute session for Mommy and Baby (2 and under, moms required, 10 max spots)
Neurotypical
A 60-minutes session suitable for neurotypical children aged 5-11 years. No parents required, 10 max spots
Join a Yoga Class
We currently offer only a limited number of Yoga Therapy Sessions weekly at Always Keep Progressing Miami.
All Yoga Therapy Sessions are held at our North Miami Beach Location.
To join a class, please answer the questions in the form here, and a member of our team will be in touch shortly.
Always Keep Progressing North Miami Beach Clinic
Address
16800 N.W. 2nd Ave, Suite 301, North Miami Beach, Florida 33169
Helpful Information
Learn More About Yoga for Children's Therapy.
Curious about the benefits of yoga for children's therapy? Explore our blog for insightful articles on how yoga can positively impact speech, language, and social development in children. From understanding the science behind yoga to practical tips for incorporating yoga into daily routines, our blog is a valuable resource for parents seeking to support their child's progress.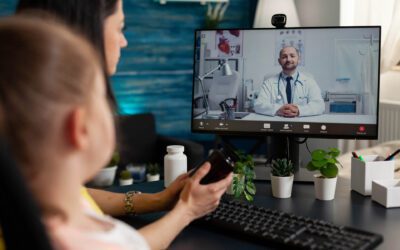 Prior to your sessions, our scheduling team and/or therapist will send you a link to join the virtual therapy session. The therapist will also notify you of any toys you may need to use to participate in the session. As a parent, you play a crucial role in ensuring...
Insurances
We Accept Most Major Insurance Plans
Don't see your insurance here? Contact us and we will help you get the services you need!