Music Therapy in Miami 
Treatment to help your child with language, motor skills, social skills, and emotional development
What Does A Music Therapist Do?
The Differences Between Music Therapies
How Does Always Keep Progressing Help My Child?
Music Therapy
Music Therapy in Miami
Music is like food for our brains. Did you know? Science has shown that music can be physically and biologically powerful, and musical behaviors of all kinds (playing and/or listening) can have lasting effects on our brain function.
Music strengthens emotional communication, stimulates language development, enhances gross and fine motor skills, teaches social skills, increases brain plasticity. Studies have shown that music-based therapies are extremely effective in children with Autism Spectrum Disorders (ASDs) and other developmental disorders, as well as typically developing children!
At Always Keep Progressing, we offer a variety of music therapy programs for children and young adults in Miami. Our Board Certified (MT-BC) music therapists are highly trained and experienced, and are ready to help you learn more about Music Therapy in Miami.
What is a Music Therapist?
What Does A Music Therapist Do?
A music therapist (MT) is a highly trained healthcare professional, who is licensed to evaluate and treat infants, children, adolescents and young adults.
Music therapists assess physical health, social functioning, communication skills, cognitive skills, and/or emotional health of clients through responses to music and instruments.
They are certified to design music programs for clients in the form of private sessions or group sessions. These sessions consist of using receptive music listening, discussing lyrics, discussing music and imagery, performing music, improvising, and writing songs.
Music therapists can work in outpatient clinics, medical hospitals, rehabilitative facilities schools, private practice, and more.
A music therapist is qualified to practice music therapy if they complete an approved bachelor's degree and national examination offered by the Certification Board for Music Therapists.
Music therapists are credentialed as Music Therapist, Board Certified (MT-BC).
What Is The Difference Between Music Therapy and Music-Infused Speech/Occupational Therapy?
Music therapy is the clinical and evidence-based use of musical interventions to work toward accomplishing therapeutic goals for children and people of all ages. It is an established health profession, in which music and instruments are used to address the emotional, cognitive, social, and physical needs of individuals.
Therapy must be completed by a credentialed professional, who is extensively trained and has completed an approved music therapy program. The board-certified music therapist develops a music therapy treatment plan specific to the individualized needs of each client.
Music therapy can be done privately or in groups. Music therapy interventions can include receptive music listening, song writing, lyric discussion, imagery, singing, music performance, improvisation, learning through music, music with other forms of art, relaxation, patient education, movement, etc.
The clinical practice of music therapy may treat clients in the areas of developmental, rehabilitative, habilitative, medical, mental health, wellness care, or educational areas.
Music-infused speech or occupational therapy is a therapy that targets the speech or occupational therapy goals in your child's program book, while also incorporating musical instruments and music-infused approaches into the sessions. If parents express an interest in this, our therapists design creative activities to incorporate music in sessions to improve attention, increase motivation, and enhance their progress in speech therapy and occupational therapy.
How Can Always Keep Progressing's Music Programs Help My Child?
A music therapist (MT) is a highly trained healthcare professional, who is trained and certified to evaluate and treat children with a variety of physical, psychological, cognitive, and social needs. After assessing strengths and needs of each client, the qualified music therapist will provide treatment that includes creating, singing, moving to, and/or listening to music.Through. musical involvement in the context of therapeutic intervention, the client's skills are strengthened and carried over to other areas of his or her life. 
A music therapist specializes in treating the following areas:
Attention/Cognition

Academic skills

Memory

Gross motor skills
Social Communication
Speech/Language
Fine motor skills
Emotional regulation
Self regulation skills
Play skills
Sensory integration/motor planning
Related
Music Therapy Articles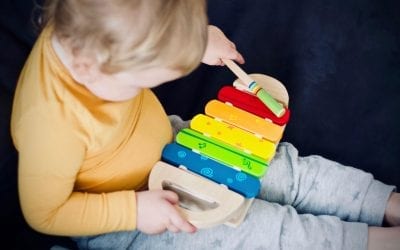 As your therapist(s) may have mentioned to you, your child's progress in therapy is directly correlated with how much you as a parent are carrying over strategies in the home setting. While we see your child 1-3 times a week, the rest of your child's time and...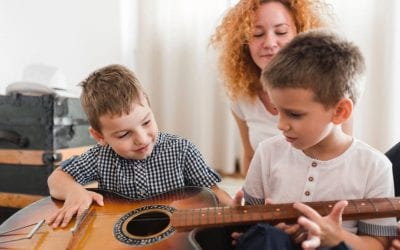 Almost everyone has experienced, at one point or another, the powerful influence of music – from feeling compelled to move our feet and dance when we hear a certain beat to feeling strong emotions when we listen to our favorite sad song. It's no surprise, then, that...
Insurances
We Accept Most Major Insurance Plans
Don't see your insurance here? Contact us and we will help you get the services you need!