By Juan Sebastian Arias – Billing Manager at Always Keep Progressing
Growing up, autism was something I never really heard about. Although there have been vigorous advances regarding our understanding of Autism Spectrum Disorders, there are still issues with how ASDs are regarded in many cultures. Unfortunately, in Ecuador, most individuals with ASDs do not receive adequate care and many are misdiagnosed. Often, it seems to be a topic little discussed in Ecuadorian culture. Autism is not a lethal disability, but it can, and often does, lead to difficulties at a functional, social, and educational level, significantly impacting the quality of life of individuals who do not receive proper care. Surveys show that diagnostic processes demand important economic resources, and the resources allocated towards diagnosis can vary according to various socioeconomic factors; in the study, 26% of the children received between 1 to 5 previous diagnoses, and 13.75% were misdiagnosed.  Additionally, 46.2% of children from the city of Guayaquil and 23.7% from the city of Quito spent more than one thousand dollars trying to get their diagnoses. These studies, which focused on children between the ages of 2 and 12 from Quito and Guayaquil, help us understand the real difficulties with diagnosing Autism Spectrum Disorders in Ecuador. They reveal major problems with the diagnosis process, many of them related to the socioeconomic status of the families involved.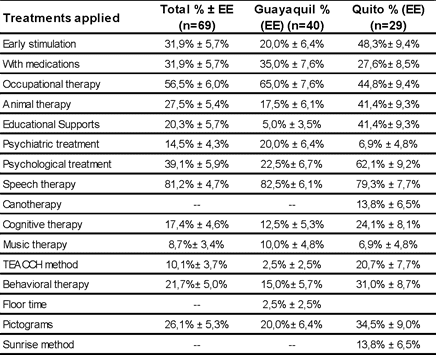 In these studies, speech therapy was found to be the most effective treatment, among children who had received up to 8 different kinds of therapies, including antipsychotics. However, 68% of patients did not highlight any treatment as effective, and many pharmacologic methods were suspended due to adverse side effects experienced by the children.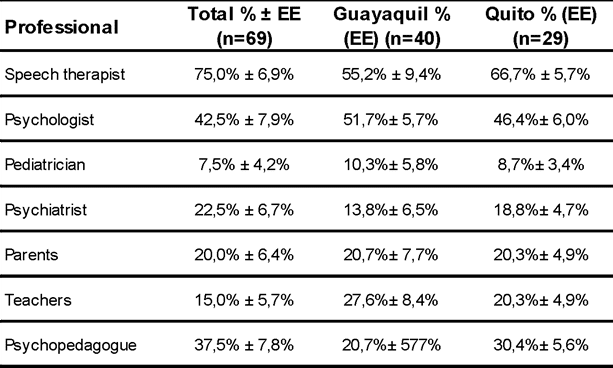 When I started working for Always Keep Progressing, I became interested in learning more about ASD. Now, I am beginning to understand the importance of diagnosing this condition in the first years of life, because only with a proper diagnosis can we begin giving treatment to children who could benefit from it. These treatments can improve quality of life significantly, thus creating conditions that allow children to better adapt to a world that does not understand their challenges.
Autism affects communication and social skills; however, it enhances specific skills in each person. Therefore, when children with autism find what they are really passionate about, they become authentic experts on it, standing out above the rest. Nothing distracts them from their focus of interest, and they continue to focus on their passions, thereby developing their innate talents. This is why I invite parents to seek together those talents which we can help our patients develop. At Always Keep Progressing, we have created a music program focused on children who are attracted to the exciting world of music. According to the World Heritage Site by UNESCO, Ludwig Van Beethoven, was not only the world-renowned music composer who composed Ode to Joy but also an individual with autism. This case is one of the many we could name, as doctors have found a correlation between autism and genius of all kinds–music, art, science.
In this way I invite parents once again to seek together the natural talent that is found in their children. We here at Always Keep Progressing are here to help improve the quality of life of your children and your whole family.
---
Always Keep Progressing
We are a private speech-language pathology and occupational therapy practice in Miami, Florida, dedicated to providing personalized therapy to children of all ages. Our trained bilingual occupational therapists provide services specifically tailored to each individual child to help grow their independence and fine-tune their skills. Contact us for an evaluation if you are interested in our services!
For more resources check our other blogs and follow us on Facebook, Instagram, and LinkedIn!
---