With Spring having just arrived, what better way to welcome the season than with fun and engaging spring themed occupational therapy activities and crafts. These activities are simple and easy to do either in therapy or even from the comfort of your own home!
Gross motor activities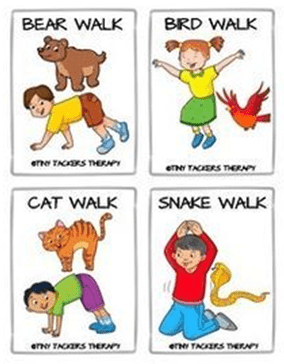 Bunny cross gross motor game

First, print out or make a spinner out of regular printer paper. On the spinner, write animal themed actions such as "hop like a bunny" or "fly like a butterfly". Then, hide plastic Easter eggs around the room. To play the game, you must spin the spinner and whatever action it lands on that's how the player must navigate around the room to find an egg and return it. This activity helps target motor planning and it also helps the child recall auditory and visual information.
Shoulder and Wrist Stability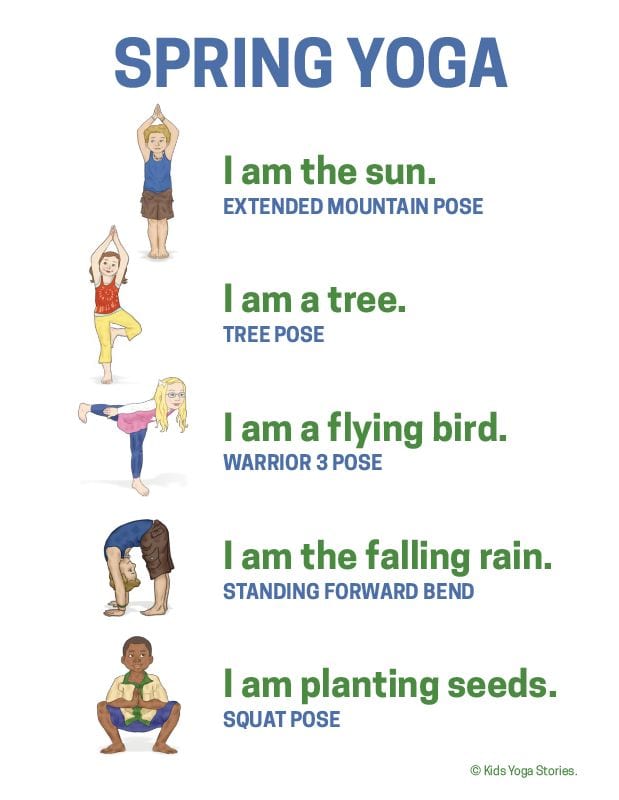 Spring Yoga

This activity helps target shoulder and wrist stability. Children who have shoulder and wrist instability often write with their arm "floating" up off the table surface, use their whole arm to manipulate and move a pencil, and other small motor actions. Yoga uses postures, breathing and mindfulness to calm and energize the body. Yoga develops strength, flexibility, bilateral coordination and the ability to 'cross the midline' and process sensory information. Yoga fosters imagination whilst also teaching self-regulation, focus and calming of the mind and body. With this activity you can replace basic yoga positions with fun spring themed animal names.

Posture and Balance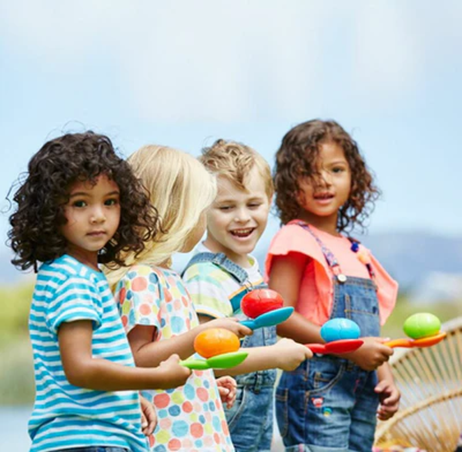 Easter Egg Pass

Sit on a partially inflated beach ball or on a yoga ball and let the kiddo balance a plastic Easter egg on a spoon. Then drop the egg into a basket. While this activity may seem simple it's actually very fun and can help target posture and trunk stability. This would help improve positioning in the classroom, like sitting upright and handwriting positioning, and in functional tasks in general.

Fine Motor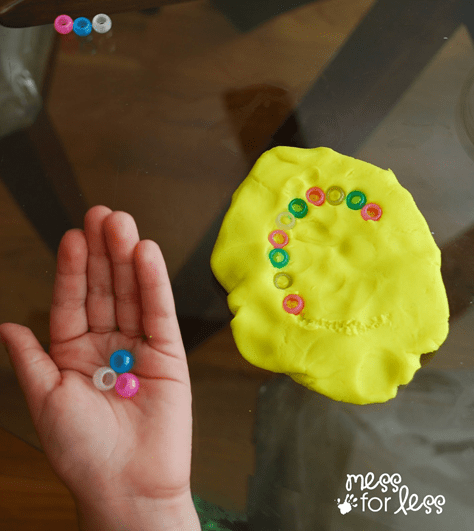 Spring Play Dough Press Activity

Gather spring items like cookie cutters, flowers, feathers, small animal toys, etc. as well as Play Dough. Let your child press these items into the play dough. They can also hide the items in the Play Dough and try to look for them or they can match the items to the impressions they previously made. This is a great way to promote endurance and strengthen the muscle of the hand.

Sensory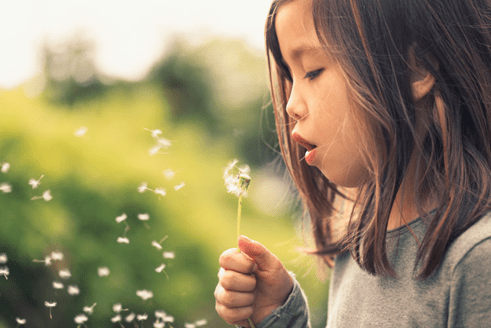 Flower Breaths

This controlled breathing strategy uses deep breathing and engages the diaphragm in order to regulate the children's emotional state and help them reach a calm and alert state so that they can focus. Tell your child to close their eyes and imagine them blowing a dandelion fluff across a field using deep and slow breaths.
---
Occupational Therapy in Miami
At Always Keep Progressing Miami, our trained bilingual occupational therapists provide services specifically tailored to each individual child to help grow their independence and fine-tune their occupational skills. Contact us for an evaluation if you are interested in our services!
For more resources check our other blogs and follow us on Facebook, Instagram, and LinkedIn!
---
References
Beck, C. (2019, March 27). Spring Sensory Activities. The OT Toolbox.
https://www.theottoolbox.com/spring-sensory-activities/